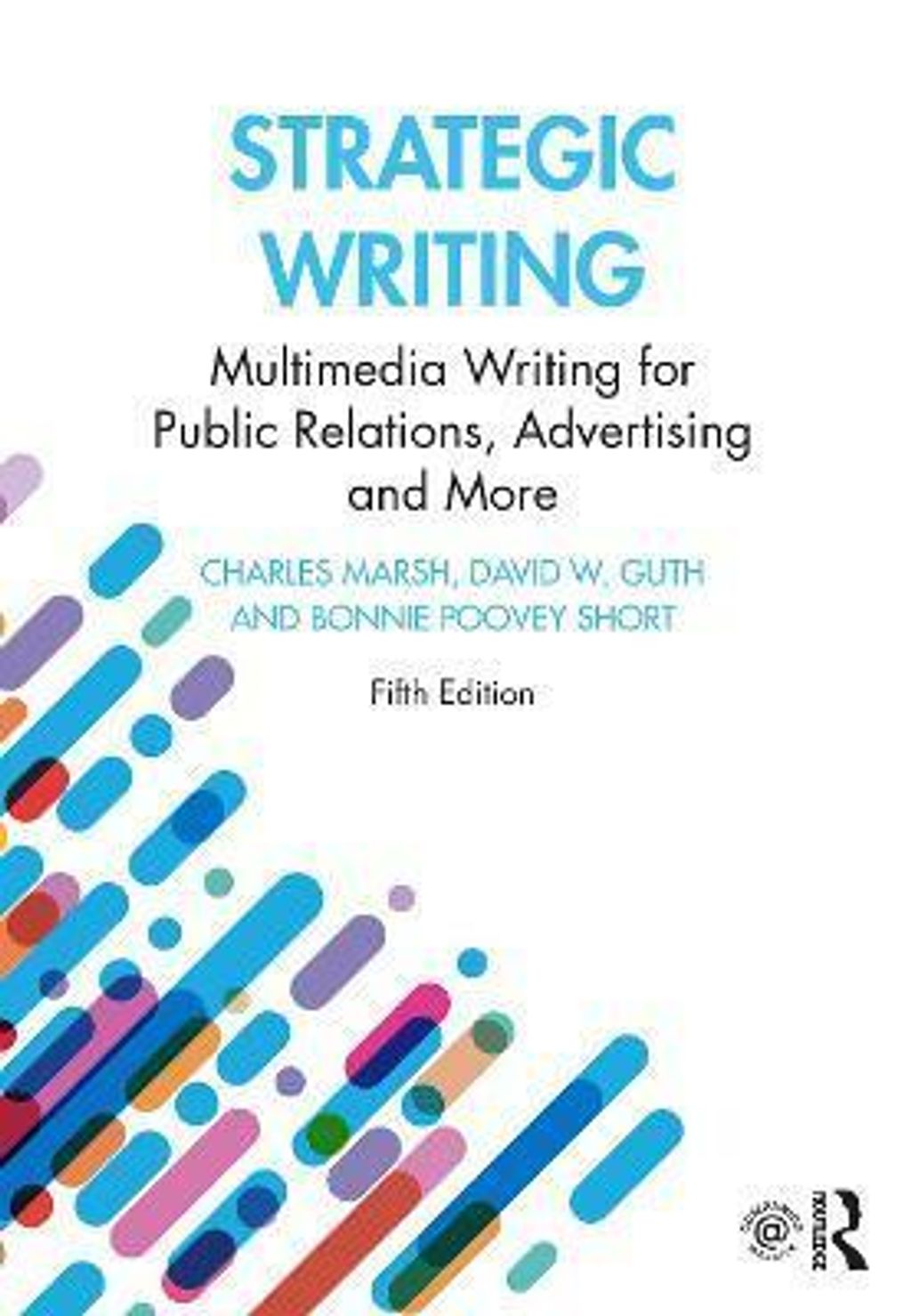 Strategic Writing : Multimedia Writing for Public Relations, Advertising and More. Marsh 9780367895402 6-8 weeks delivery time
This practical, multidisciplinary text teaches high-quality public relations and media writing with clear, concise instructions for more than 40 types of documents.

Strategic Writing takes a reader-friendly "recipe" approach to writing in public relations, advertising, sales and marketing, and other business communication contexts, illustrated with examples of each type of document. With concise chapters on topics such as ethical and legal aspects of strategic writing, including diversity and inclusion, this thoroughly updated fifth edition also includes additional document samples and coverage of writing for various social media platforms. Packed with pedagogical resources, Strategic Writing offers instructors a complete, ready-to-use course.
Powered by Froala Editor
---