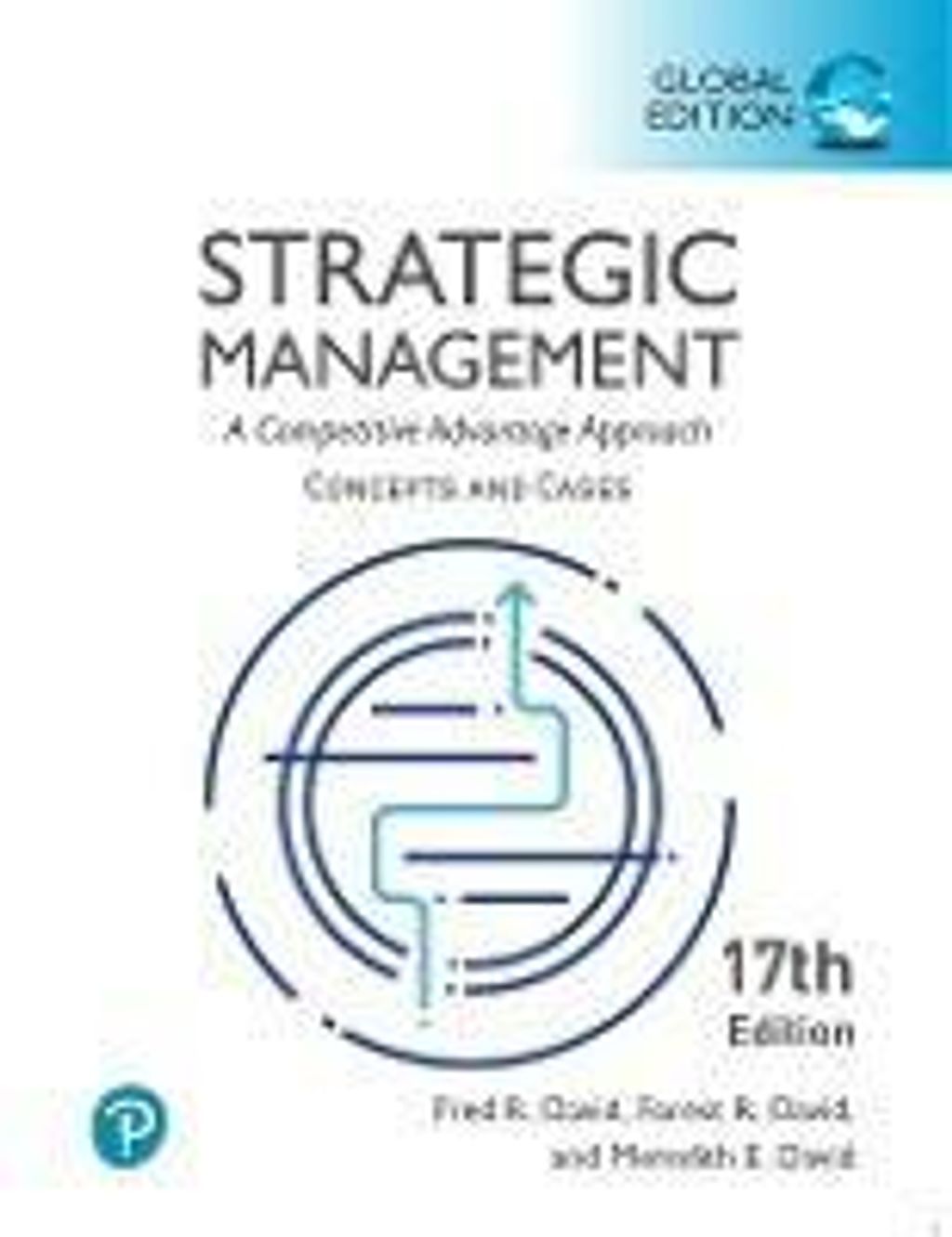 Strategic Management: A Competitive Advantage Approach, Concepts and Cases. David ISBN: 9781292441405
Apractical, skills-oriented approach to strategic management

Intoday's economy, gaining and sustaining a competitive advantage is harder thanever. Strategic Management: A Competitive AdvantageApproach, Concepts and Cases captures the complexity of the current businessenvironment and delivers the latest skills and concepts with unrivaled clarity,helping students develop their own cutting-edge strategy throughskill-developing exercises. It offers more coverage than any other textbook onimportant issues related to business ethics, social responsibility, globaloperations, and sustainability - one of the reasons it is adopted at more than500 colleges and universities worldwide.
---